Health Professions Education
Promote community based, community oriented primary care education for a range of health professions students, from high school through graduate and professional school, to improve community health services provided to underserved populations.
Community Partnerships
A W.K. Kellogg Foundation in Health Professions Education
Founded in 1991 by the W.K. Kellogg Foundation's initiative Community Partnerships in Health Professions Education to reorient and redirect health professions education to make it primary care focused, community-based, and serving underserved populations; with Boston University School of Medicine (BUSM) and Northeastern University Bouvé College of Health Sciences (BCHS) as educational partners and four community health centers.
Students from high school through graduate and professional training are educated in a network of "academic community health centers" that integrate education and research into their historic missions of service to the underserved.
The CCHERS Track at BUSM places medical students in community health centers for their clinical experiences in partnership with the pediatric, internal, and family medicine departments of the school of medicine. Students also participate in volunteer and service opportunities at the health centers and in their respective communities.
At BCHS students of all the various disciplines, nursing, pharmacy, physical therapy, physician assistant, health sciences, and public health are engaged in clinical placements, class projects, service-learning, community-based research, and culminating capstone projects through the college's Office of Urban Health Programs and Policy. (Nursing School books)
---
The Edward M. Kennedy Academy for Health Careers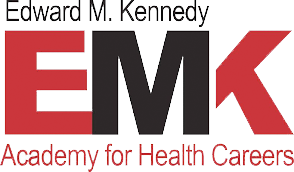 The Edward M. Kennedy Academy for Health Careers (EMK) began as a Boston Public Schools (BPS) pilot school in 1995, when a group of community health care providers and higher education leaders recognized that too few inner-city children were envisioning career possibilities in the health professions. It is a college preparatory high school for Boston students for exploring careers in health or health-related fields. Recently, the school integrated career and technical education into the curriculum, providing health assisting certificates upon graduation for which it received the 2018 Pozen Prize for the most innovative high school in Massachusetts. The Academy provides: a supportive learning environment that promotes respect and embraces diversity, a curriculum that prepares the students for the academically rigorous higher education needed for their careers and the life skills that create productive and positive members of society.
EMK was established through a partnership between BPS, CCHERS and Northeastern University to provide seamless pathways for students to access Boston's educational resources in healthcare and health-related fields. In 1998, the school applied for and received designation as one of the first Horace Mann Charter Schools in Massachusetts, which granted the school greater autonomy and program flexibility. Since then, the school has been situated on Northeastern University's main campus, surrounded by the Longwood Medical Area, and adjacent to Harvard Medical School and Harvard School of Public Health. The proximity to and partnerships with Brigham and Women's Hospital, Massachusetts General Hospital and various community health centers, and provide for easy access to career-focused experiential learning opportunities for Kennedy Academy students.
A second Kellogg initiative, Community Partnerships in Graduate Medical and Nursing Education provides a $2.8 million grant along with a RWJF Generalist Physician initiative collaborates with CCHERS to establish the Family Medicine Department and Family Medicine Residency at BUSM and Boston Medical Center.
---
Northeastern University

In 1999, the Colleges of Nursing, Pharmacy and Allied Health Professions at NU merge to become the Bouvé College of Health Sciences.
Northeastern provides an institutional grant to CCHERS to integrate other disciplines into its model of community based education and becomes CCHERS' host institution and sustaining partner while Elmer Freeman adds Director of Urban Health Programs and Policy in the Bouvé College to his role at NU.
More information about the Bouve College of Health Sciences at Northeastern

More information about Boston University School of Medicine
---
Community Voices: Speaking Truth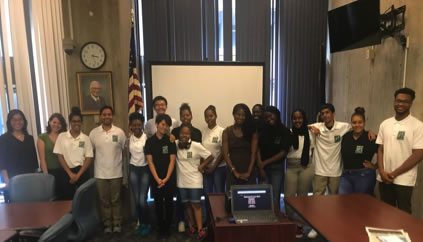 Community Voices has been ongoing for the past 12 years in CCHERS with a mission to engage youth in research to address health disparities. Every summer break, 10 to 15 young people of color from various high schools across Greater Boston work with CCHERS in this 7-week long program. Since 2017, the program has expanded to include students' school vacations in December, February, and April. Community Voices students are trained on public health issues, including the social determinants of heath, housing stability, health equity; given basic research skills; meet with people from different health professions to explore various health career pathways; and learn essential career development skills, such as job interview preparation, resume building, and applying to college. Community Voices culminates in students, or "youth researchers", conducting a youth participatory action research (YPAR) project, presenting the results to community members and Boston's policy makers, and proposing youth-relevant health programs based on the YPAR results.